We sell web traffic

Traffic that converts
More
Big financially reliable


audience
Personal account


manager
Fast and user-friendly


moderation
Our valuable audience includes active users, advertisers, and publishers with profitable web traffic.
Our team consists not only of creative technical specialists but also of personal assistants who are always willing to help, and they will guide you on your way to digital marketing.
Our
Traffic Volume
Our managers are not like intrusive consultants that work using dead scripts and attempting to sell salt to a slug, they are sympathetic professionals who care about your success as if it were their own one. Moreover, we adhere to an individual approach towards every client and talk to them in their native languages!
We value your time, that's why we are trying to make moderation and payment process smoother and faster.
We work on a prepaid basis because we respect ourselves and our clients; payments to our webmasters are always made on time. We assure you that no breach of confidentiality will occur from our end.
We accept Wire payments, Bank Card, PayPal, Paxum, Payoneer, Webmoney. A minimum deposit amount starts at 100$.
Formats:
Popunders
Push notifications
Native ads
Popunders
A popunder is an ad that automatically appears behind the browser window of a website visited by a user.
A user definitely visits the advertiser's webpage. It's one of the most cost-effective formats; it drives a lot of traffic and it's an easy way to reach out to a wide audience.
A popunder is less obtrusive as it hides behind other windows and remains invisible until an active window is open. When a user leaves the website that has been visited, the ad becomes visible.
Such advertising type is suitable for the promotion of websites and applications or demonstration of landing pages. As a popunder shows up automatically, and a user doesn't need to click through, CPC coincides with CPM in this case.
Popunder example
Push notifications
It's an effective but non-aggressive type of ads for mobile or desktop versions that has been popular for already more than a couple of years. To keep it simple, it's an informative message that pops up and remains active even when the browser window is closed.
A tremendous advantage of such an ad is that it's almost impossible to miss it – a notification shows up on users' devices right away. A publisher can send an ad at any time, a recipient doesn't have to be in the app or use the device to receive it. It's a great way to promote mobile applications, products, and services.
Push notification example
Native ads
It's one of the most popular formats and the most effective way to attract attention within a context of a platform and users' interests. Such ads match the look, topic, and function of the place where they appear. Unlike banners, they don't seem like ads, they look like a logical extension of the content on the webpage.
Due to their placements, native ads don't fall to banner blindness and it's almost impossible to pass by them and not give a second glance, additionally, they can't be blocked. Native ads don't have a direct impact on visitors, that's why such content arouses positive consumers' attitudes to a brand as a whole.
Native ads example
What's
inside?
You can set everything yourself

You prefer to do everything yourself and constantly monitor progress, don't you? Then, you can use self-service platform to create and shape campaigns yourself.
User-friendly fill-out forms will help you set up, target, launch, change, or optimize your campaign with no effort.
API and integration

To simplify a customization process, we provide the possibility to set macros in the URL. Moreover, you won't need to insert them manually, they will appear automatically when you choose certain options. This will enable you to configure the integration with the following top trackers:
We offer full API references for you to get accurate data and analyze campaign's performance. Furthermore, you can track campaigns' showings and set them up to optimize in order to get better results.
We run ads on all devices

We sell web traffic to place advertisements on all possible devices. Your future ads can be visible both on desktop and mobile versions.
A team of high-skilled specialists that are always eager to help. We are always glad to offer you a helping hand, for our own success depends on your positive results and achievements.
Our helpful tech support is always willing to afford assistance in solving any problem at any time of the day. Our smart optimization specialists will gladly give you ideas on how to improve conversion rates.
Our forward-minded programmers will constantly monitor all your active campaigns and will solve all technical problems.
We speak in your language

A language barrier makes you confused, doesn't it? It's no bother at all! Our managers will be glad to reply to you in English, Spanish, French, Russian, and Indian!




Ready to get started?
We care about our clients as well as their needs, therefore we make every effort to bring all the necessary value to their businesses.
For affiliates

We have a pretty clear sense of the web traffic reselling process and understand that affiliates need complex follow-up support. As noted above, we provide all the necessary guidance for our clients, as well as we assist you in planning and thinking through the next steps.

For companies

We know fully well that high conversion rates mean more sales and high revenue. Are you looking for ways to increase conversions? Then, we will be glad to come up with ideas on how to improve the showings of your campaigns.

For advertisers

What can be more important than the confidentiality of information? We ensure absolute confidentiality in terms of any info. We will not leak your ideas or show your banner and landing page as an example.
Join UngAds network
Impressions
Clicks
Leads
Deposits
Sales
Installs
A wide range of targeting options

The audience you need
Location

(country & city)

Device

(Desktop, Tablet, Phone)

Connection type

(wifi, 3g)

Mobile Carrier
Operation system
Day of week
Time of day
Frequency capping
Browser
Category
Language
It is only you who determine your targeted audience. Any business starts with a client. Being unaware and ignorant of your intended group of clients may lead to your product failure. That's why you shouldn't underestimate the significance of targeting. This service will help you not only make technical settings but also understand who your target clients are.
It can be compared to guitar playing. Imagine, it's just a symbol set on paper – lines of notes. But as soon as we take an instrument and start playing, smoothly strumming, they begin to sound and flow together as an integral melody. It's like the same when it comes to target audience identifying, you just choose some options: location, language, time, device, etc., and as a result, you get an integral ideal customer portrait.
Reliable
technologies
What can be more important than uninterrupted operation and service?

We provide the correct operation of the platform and the high availability of services. Our strong result-oriented professional team is able to minimize any technical risks.
Battle against bots

We are against bots and fake clicks.
That's why we have worked out our own anti-fraud system that helps us fight against click fraud.
Direct publishers

500k+ own premium publishers
We have our own network of premium publishers (500K+) that provide a large volume of traffic for campaigns. We care about how we operate and with who we cooperate, that's why we always pay our webmasters on time and constantly monitor their activities.
Our blog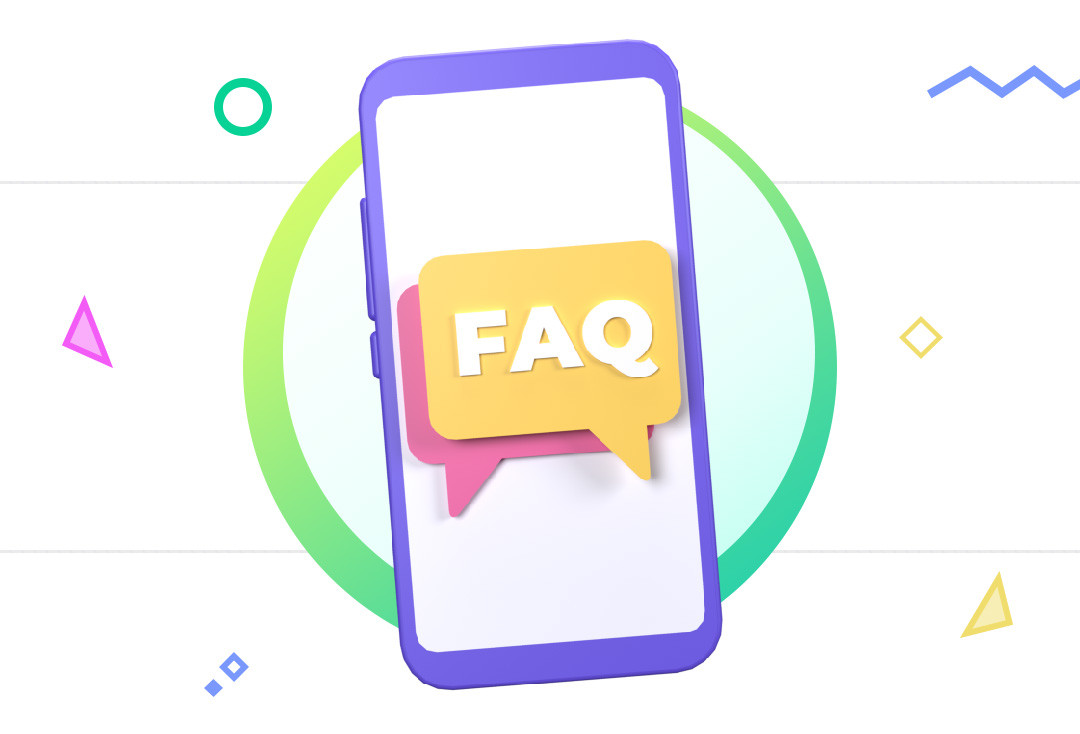 We collected all questions that you ask here
3 months ago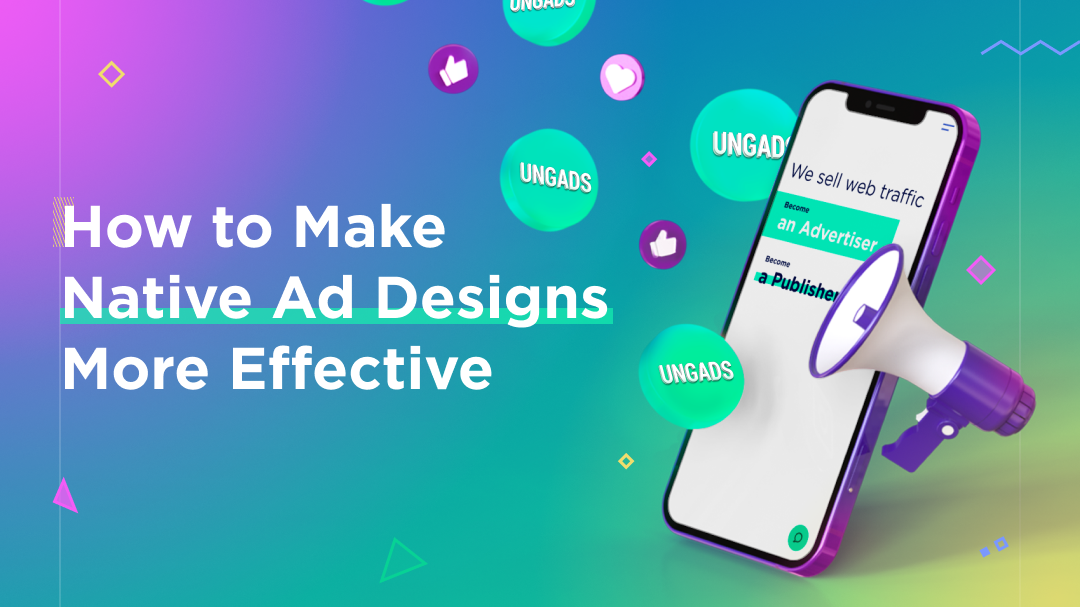 About three out of every 10 Internet users had an ad blocker installed in 2018 – and that figure continues to rise each year. That fact means advertisers must find innovative ways to reach their targeted audience. For many brands and businesses, native ad designs are the solution. This method has se...
3 months ago